There is so much to learn about an area when we are looking for a new place to live.  In order to simplify the experience, I have created The Oswego Lowdown.  This is a comprehensive guide to living in Oswego.  It contains all the important info you will needs like school updates, the local hot spots to eat and shop and information about what is happening in the area; from and insiders perspective.
Take a look!  Just click and explore all Oswego has to offer!  And the best part is, when you sign up for the complimentary guide, we will update you quarterly.  There will even be various promotions for you to take advantage of!
Here's to getting the lowdown on Oswego!  See you around town!
Kim Grant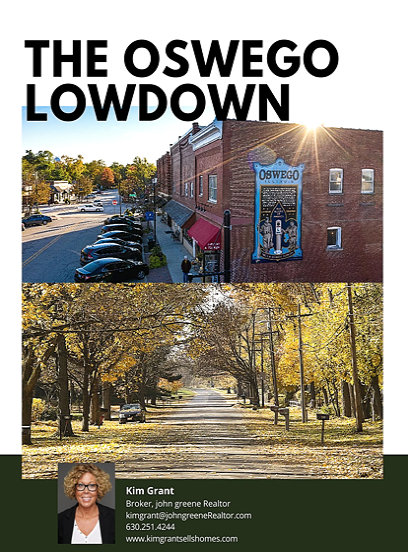 Check out the Oswego Lowdown Video & contact me to begin your home search!
Kim Grant
Broker, john greene Realtor
KimGrant@johngreeneRealtor.com
630.251.4244